I't's time to cheer your way to the top!
Give your kids the chance to learn some classic cheerleading moves and formations. our professional party leader will teach you a fantastic cheer routine, complete with pom poms, to your little one's favourite song.
the kids will then be ready to create their own personal cheerleading chants in a competitive Cheer Off and show off their moves in a freestyle circle…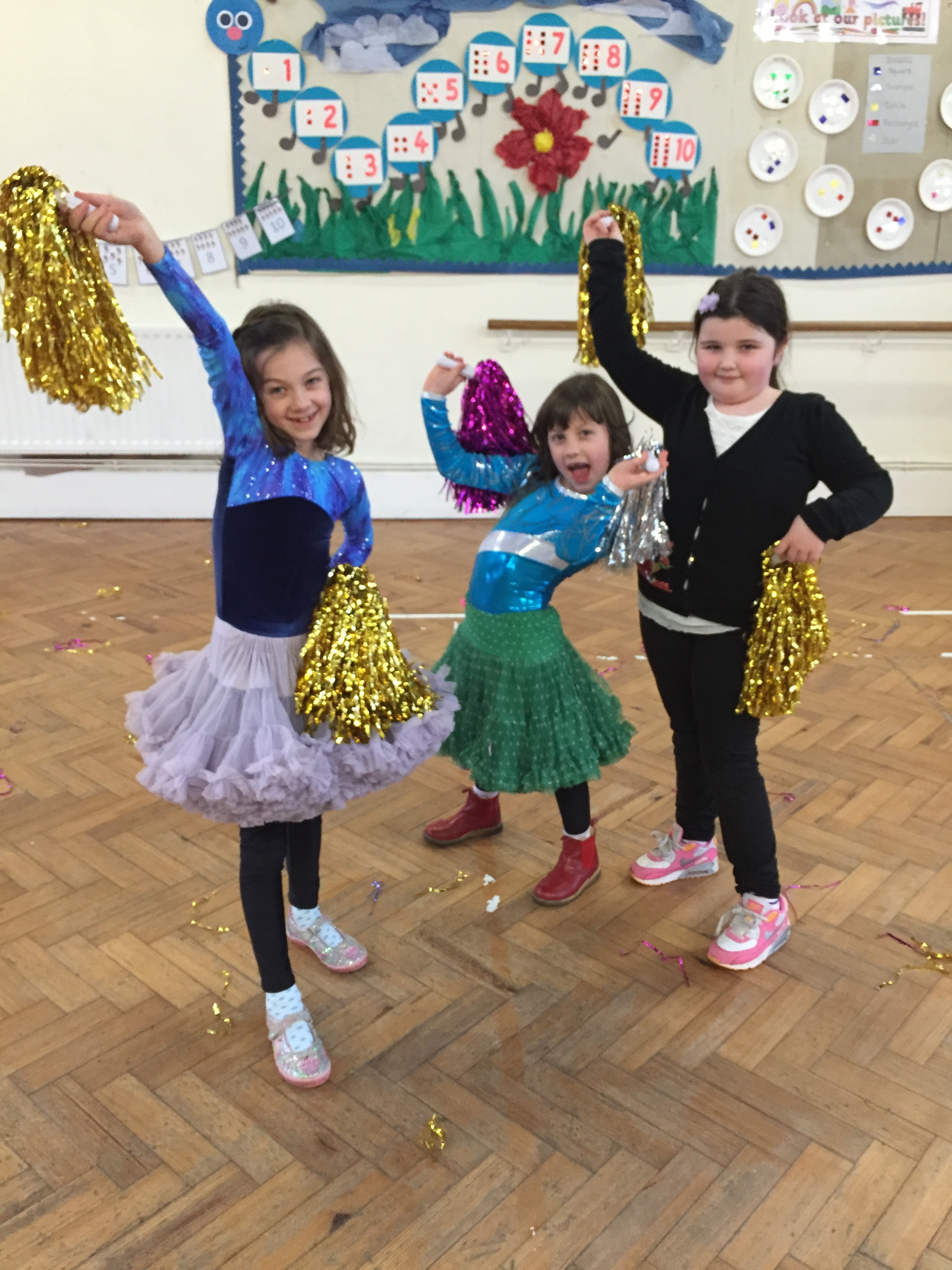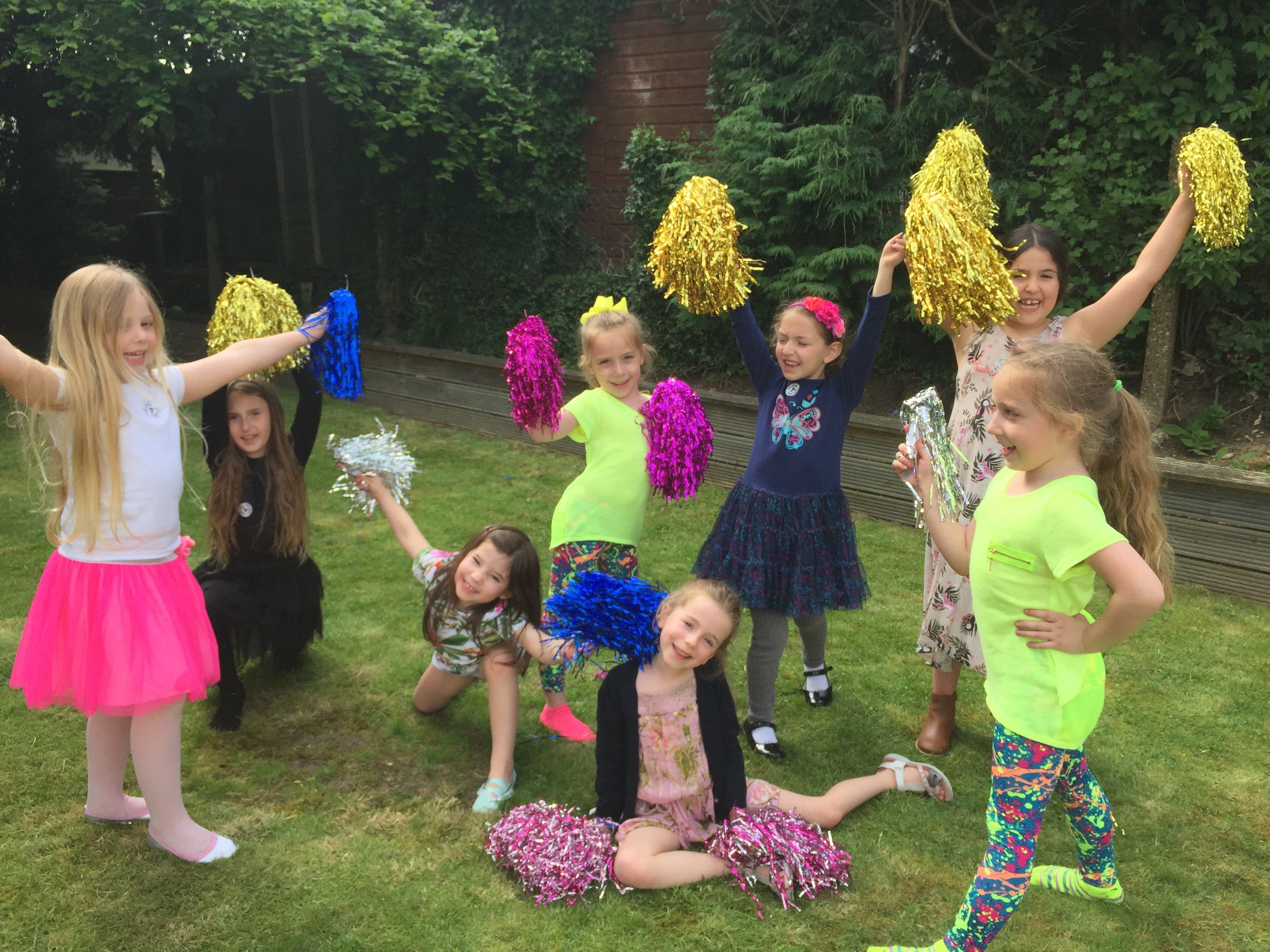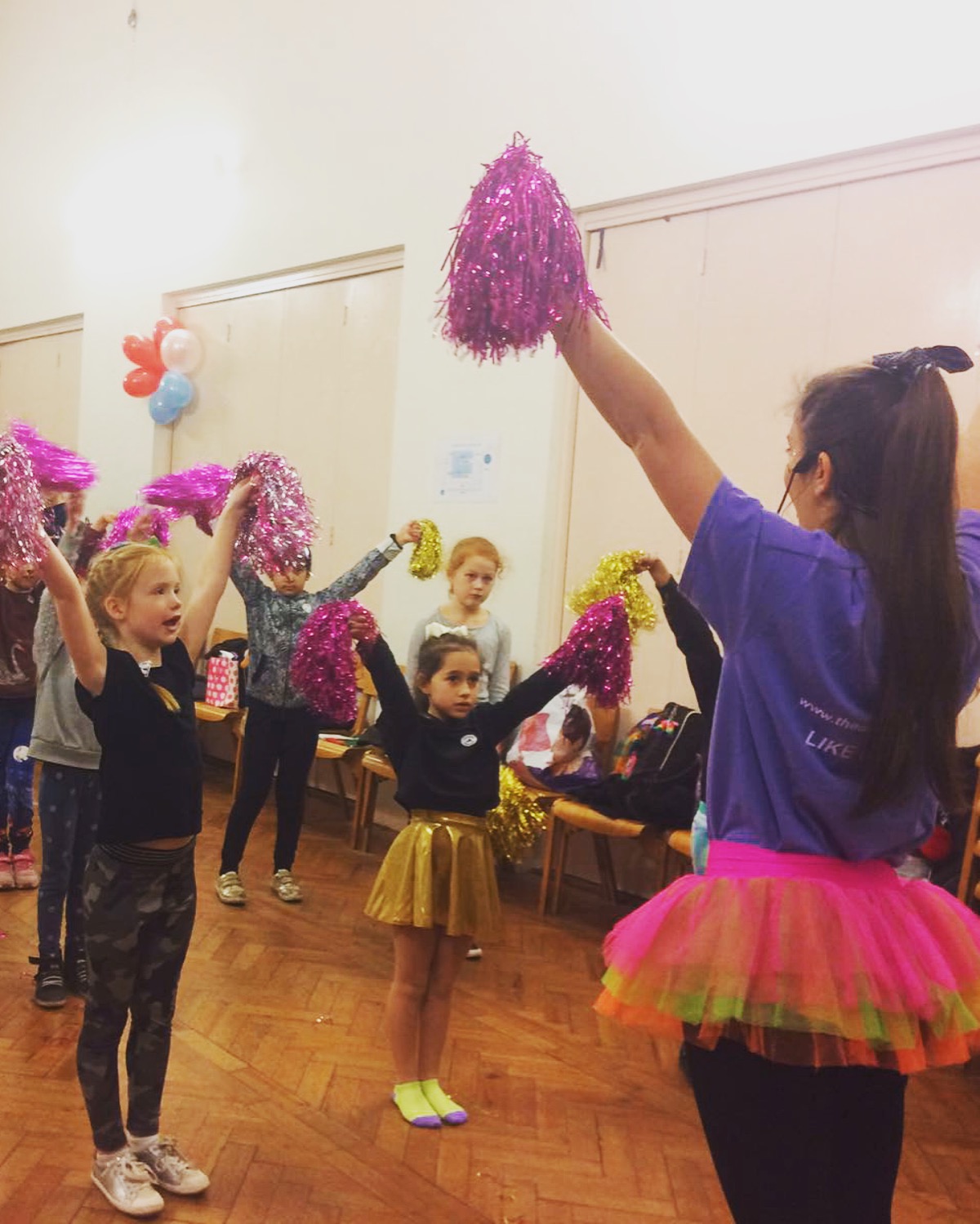 2 hour party hosted by us from start to finish (inc. 30 min food break)

Bubbly Cheerleading Party Leader

High Quality Sound System & Microphone

Personalised Playlist with all your chosen tunes

Fun-filled Energetic Cheerleading Games & Cheer Chants

Pom Poms for all guests for the duration of the party

Amazing Cheerleading Dance Routine to your child's favourite song

Stickers & Sweets for prizes

Group Photo

FREE Birthday Gift
Standard Package starts at £260
Everything included in the STANDARD Package

Cheerleading Personalised E-Invitation & Thank You note ready to go

Party Bags

Temporary tattoos for all done during the party

Named Certificates awarded to each child

A Show stopping Performance of the Dance Routine for all the parents at the end
Deluxe Package starts at £350
Age Group? Age 7 - 11
Venue? Anywhere we can move around and shake those pom poms! Halls and Dance Studios work well.
Outfit? Cool activewear and funky trainers
Music? upbeat pop songs & Soundtracks
Number of Guests? 10-25
Other Popular Dance Party Themes: